We found this beautiful piece on lead stylist and thought to share with aspiring and even PRO makeup artists.
These 3 smart steps can help you grow your business and it also shows you how improving on these three points can mean a big, big growth for you as an MUA.
Lets BEGIN!!
#1: Get More Customers
Obviously right? Although it's pretty obvious that getting more customers can also mean growing your business, it is not just what your business is all about! However, most MUAs think that way and thereby resort to adjusting the price of their services as an effective means to compete with others. A lot of folks actually believe that they can attract more clients to come into their salon or sit on their chair, just by lowering their price. While doing that might work in certain situations, most often it won't.
The truth is, you can get more business or acquire more customers to come to you even without price competition. Competing on price is a losing proposition where no one goes home a winner– even if you did get the sale. It's because lowering your price also means you are reducing your profit margin. This means that in the long run, the profit you will be generating from this strategy will no longer be enough to help you properly deliver your services, invest your money in other areas of your business, and maybe even to keep your career going.
Yes, you may manage to bring in a whole lot of people into your salon, but keep in mind that these people are buying from you simply because you had the lowest price. They may be 'loyal' to you now, but what if someone comes along and offers an even lower price than yours? Before you know it, they're already out the door.
Choose then to sell your services based on value. Make your customers look at what they will be gaining from getting your services, not at the price they would have to pay for them. It's actually easier than you think. This would then bring us to the second step.
#2: Increase Your Transactional Value
Just think about a stylist who charges as high as N100,000 for a single male but still gets to service a lot of clients. How come they were able to do that? Fact is, most customers don't really mind how much they would have to pay for something as long as what they're getting is worth it.
Charging more usually means you can provide better service to your customers, add better products and accomplish more than your competitors. Remember, as long as you can create or provide more value in what you offer, you can always raise the price that you charge your clients.
You can also create service bundles or packages and offer them to your customers at a single fixed price. Not only will you be able to increase your sales and own your market, but you can give your clients an easy yet complete solution. Give them something they'll likely see as of greater value, whether it's because they can save more money than when they buy services separately or whether because you've included a service that they won't be able to avail if they don't get the package.
Value is more than just the product or service that you offer, but more importantly the whole experience that you can provide your customers. Using one or several strategies to increase your transactional value not only adds more significance to what your clients are paying for, but also gives you the profit you truly deserve.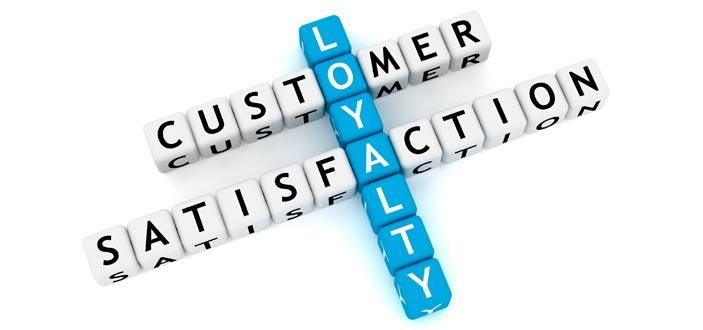 #3: Increase Frequency of Business
Lastly, it is important that you realize the difference between getting people to spend more on your services and getting them to buy more often. People already know that you offer a great service as an MUA and they are willing to buy it even at a higher cost. That's good, but surely that won't be enough. You have to make your clients come back and buy that great service over and over again.
It's like earning more money even without exerting too much effort on selling! Since they already know what you can do, that they like and trust you, making them come back won't involve as much work as the first time you tried to get them. This again would boil down to establishing a strong connection with your customers and constantly renewing your relationship with them as a stylist.
Ask them to come over and have you solve whatever new challenge or problem they might be facing right now.
How Powerful Is This?
Just think about how much growth you could achieve if you could apply these three points to your business. Let's say you were able to improve by 10% in each aspect. Does that mean you also get a 10% in overall growth?
Well, no. It's because you could get way more than that. You still don't believe it? Here's what you can do:
1. Calculate the number of your clients.
2. Figure the average transaction or sale value for your average customers.
3. Determine how often they make a purchase in a year.
Now, let's say you already have 7 customers who always come for your services. Each spends about N12,000 per visit which is about 10 times per year. If we are going to do the math here:
7 customers x N12,000 x 10 purchases = N840,000
If you could get more customers and increase their number by 10%, then you would have one more customer, making it 8.
Then you could get them to spend more (increase transactional value) by 10%, so that would be N13,200
And since they would come to you 10% more often(frequency of business), that would be 11 times per year.
Compute that and you would have:
8 customers x N13,200 x 11 purchases = N1,161,600 (This would mean a 38% growth for your business!)
Now just imagine getting a 33-38% increase in sales. How much would you be earning? How exciting could that be?
If you liked this article, you can also read about why people don't like to pay for a creative service and what you can do about it.